Promotion senior citizens
Freunde alter Menschen e.V. (FAMEV) is a volunteer organization with international orientation. The association has its origins in France and is a member of the international federation "les petits frères des Pauvres". They have been active in Europe and North America since 1946 and have consultative status with the United Nations (UN). Worldwide, more than 29,000 volunteers and employees in ten countries are committed to a life without loneliness in old age.
In Germany, the association has been active since 1991. Currently, more than 600 volunteers are involved with FAMEV for 650 Old Friends. In Berlin, they currently look after 340 Old Friends, of which 97 are visiting partnerships and 67 are telephone friendships. This great commitment is supported by 265 volunteers. In 2021, as of November, they have held 107 events with participation of 838 Old Friends and 186 volunteers. There were 124 cases of case management and 102 consultations and 23 psychosocial accompaniments.
The TAO Foundation will cover the costs of Christmas Eve 2021 for the Friends of the Elderly Association, so that a convivial Christmas party for lonely seniors can be held again this year.
Website Freunde alter Menschen e.V.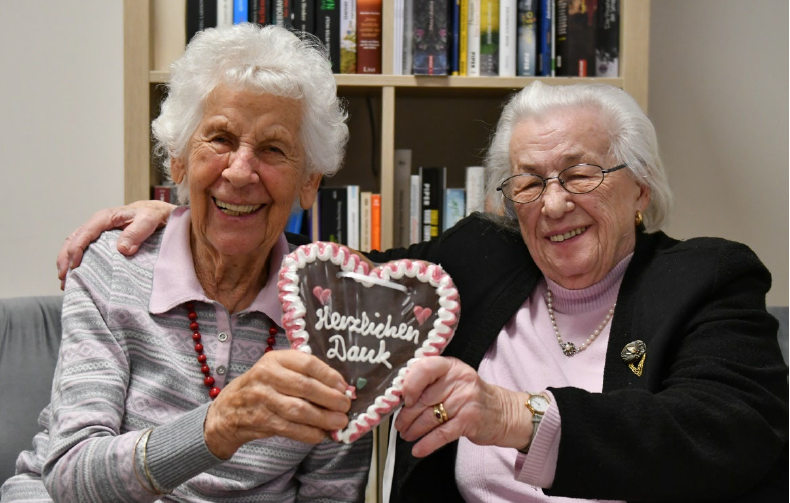 Goals of the association
The lovingly committed people have set themselves the task of alleviating the loneliness and isolation of old, mostly very old people. In doing so, they focus on people aged 75 and older who are limited in their mobility. They help old lonely people to get out of their isolation and to feel joy of life again. After all, material provision and care are necessary and important and indispensable for most old people, but they cannot replace human closeness, familiarity, friendship and devotion.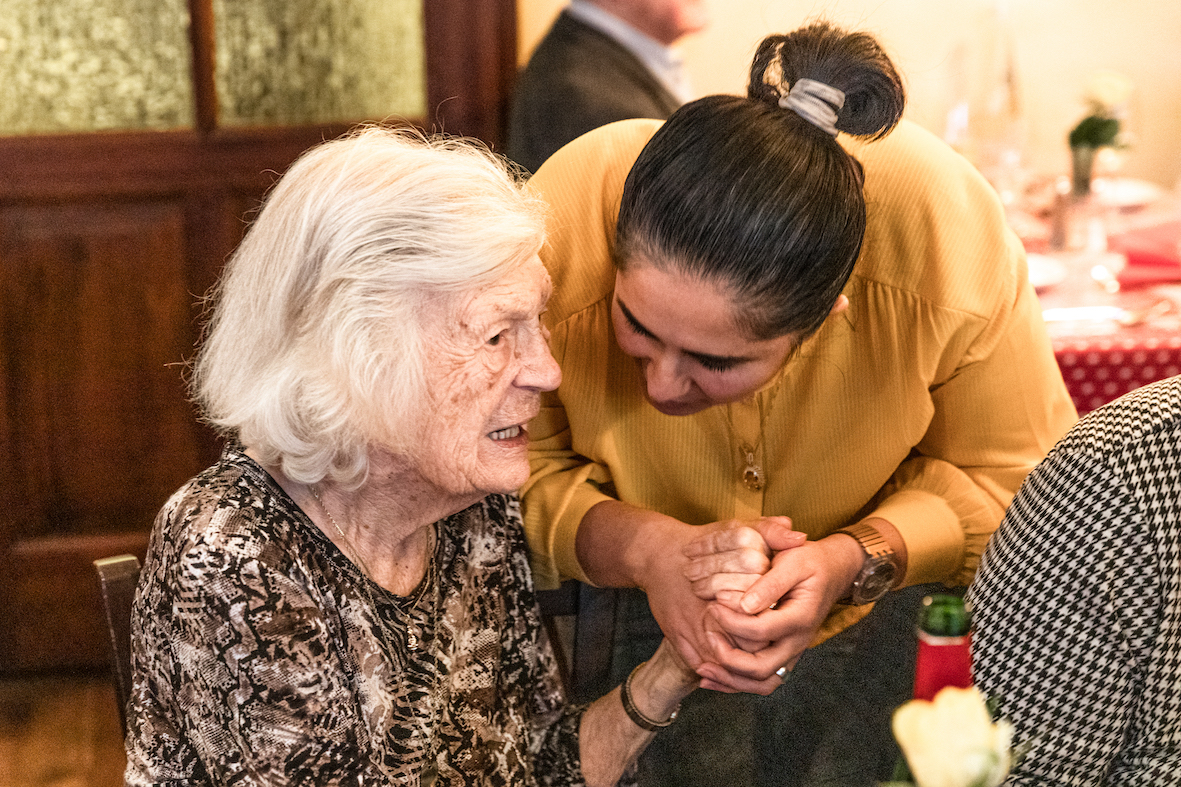 Mobility
For mobile and active people, there are various ways to establish social contacts. For elderly people who are less mobile, this is much more difficult, because leisure activities usually take place away from home. We also pick up our friends or visit them at their homes.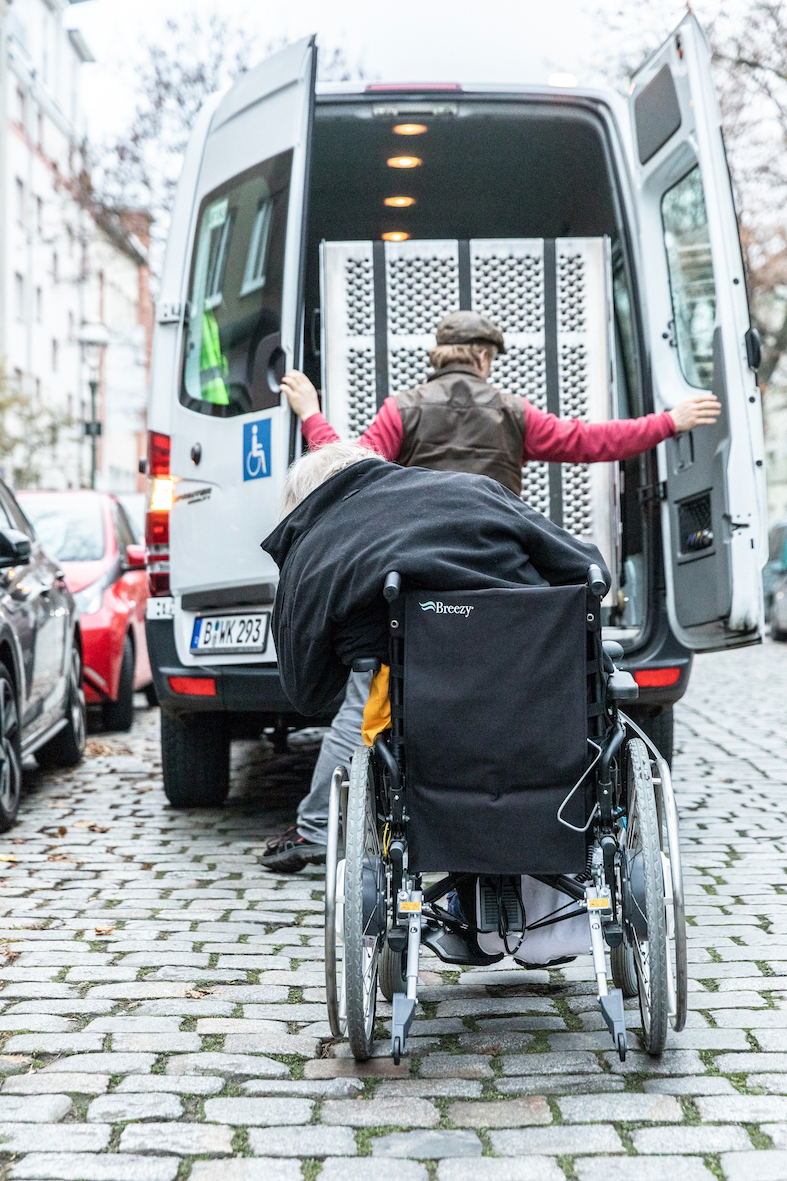 Visiting partnerships
Friends of the elderly therefore endow visiting partnerships between volunteers and the elderly. They take time to get to know old people and volunteers in conversations and then mediate. Each mediation is accompanied by the association. If both sides decide to meet again after getting to know each other, a visiting partnership exists. Often, friendships develop that last a lifetime. This is how old people become old friends.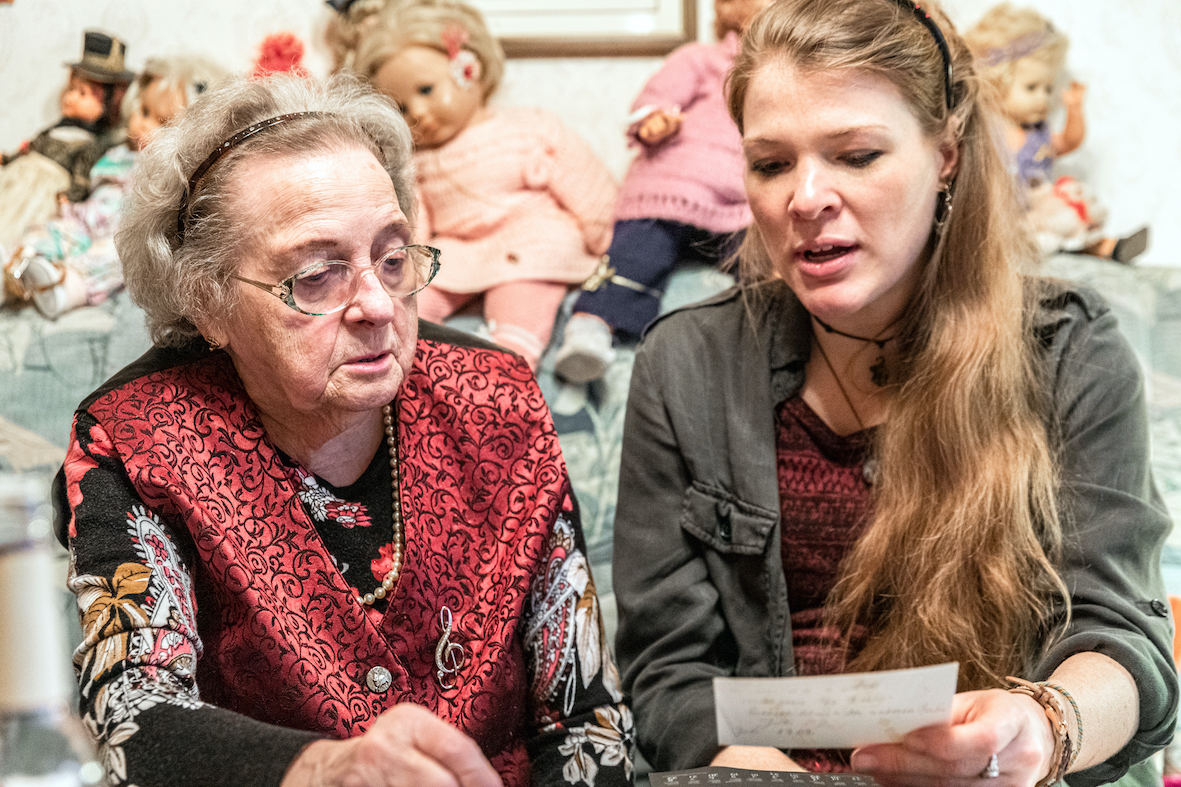 Christmas visits
The Old Friends are each visited by a volunteer. – Either during the pre-Christmas season or on Christmas Eve. The volunteer brings a gift bag and some also invite their visiting partners to their homes. They make every effort to provide personal contact at Christmas for all Old Friends who wish it.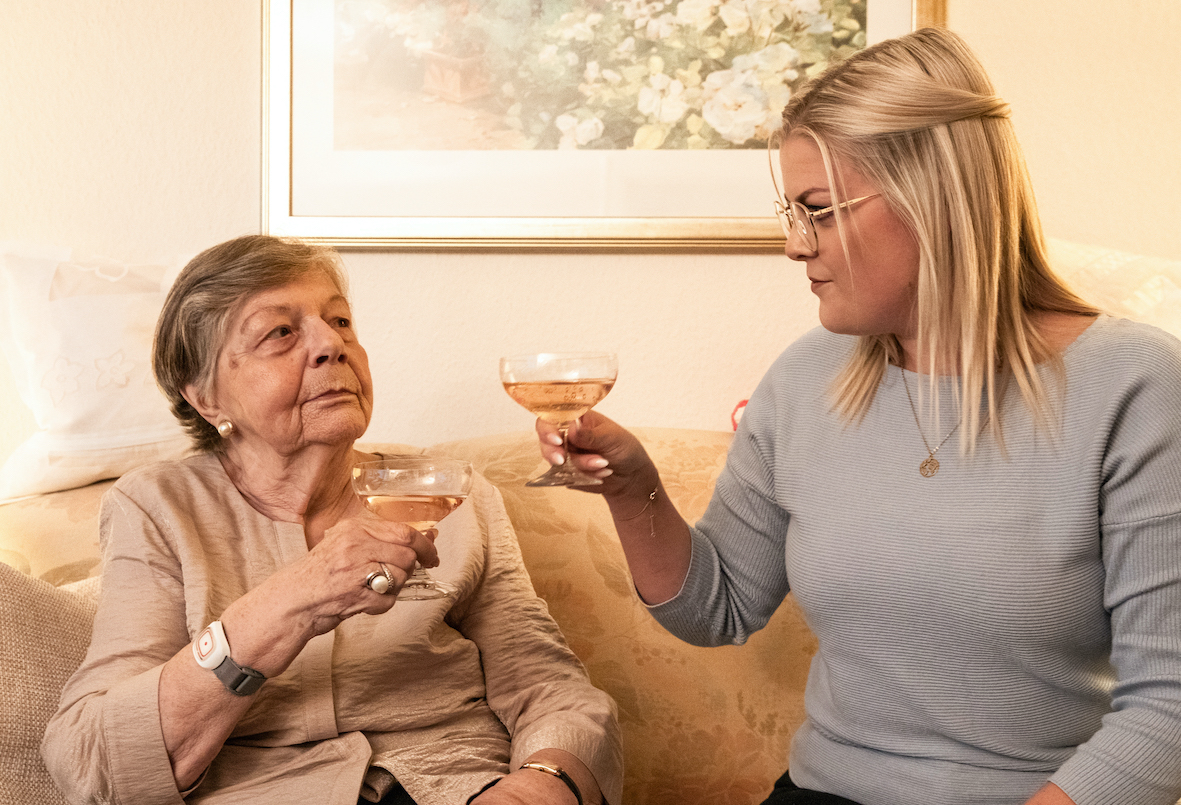 Christmas not alone
They usually celebrate Christmas Eve with lonely old people in their meeting places in Reinickendorf, Tempelhof and Wedding. With Christmas tree, singing, festive meals and presents, this creates a family-like situation. Some of the Old Friends – as they are affectionately called – have been involved for several years.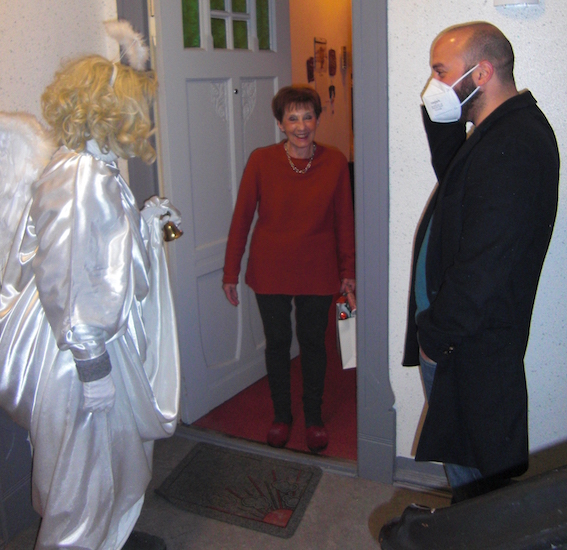 Christmas time 2021
Especially in these years marked by the Covid-19 pandemic, Christmas can be a sad time for the elderly when they live alone and have no visitors. That's why the association organizes Christmas activities in December to show the elderly that they are not forgotten. Teams of volunteers regularly compile a "Friends Post". Advent calendars, cookies and Santa Clauses are distributed during door-to-door visits. A choir sings Christmas carols over the phone. Christmas outings take place with smaller groups. Phone calls are made frequently to maintain close contact. Visits within the framework of the regular visiting partnerships continue to take place under the current hygiene regulations.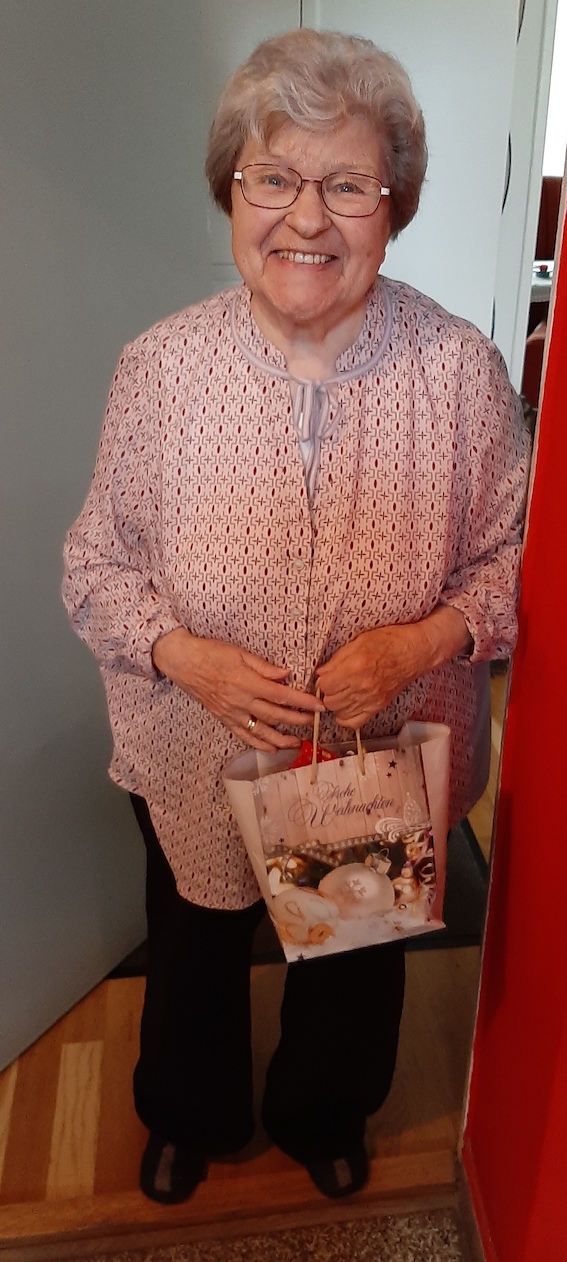 Christmas Evening
This year they will celebrate in the restaurant "Dicke Paula" with enough space and in compliance with the current hygiene measures. A festive dinner with music – and – especially important for our friends: the driving service for a safe pick-up from home and the way home.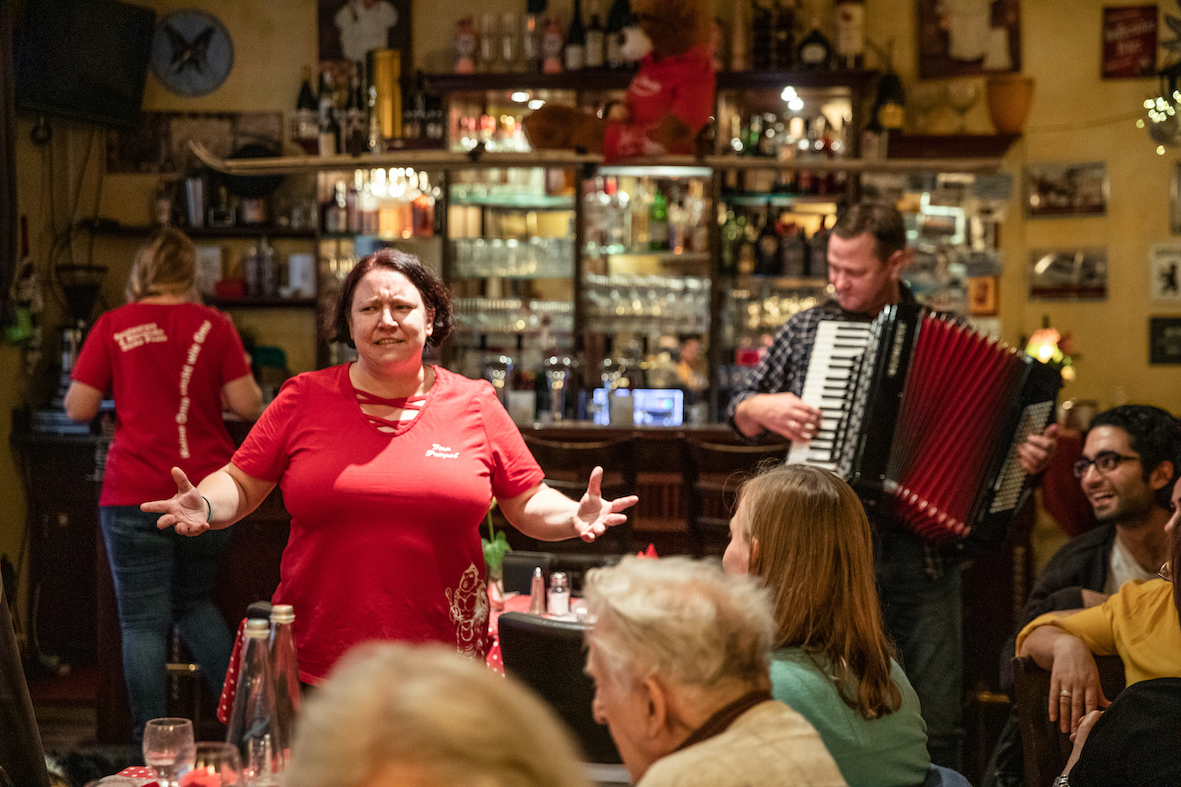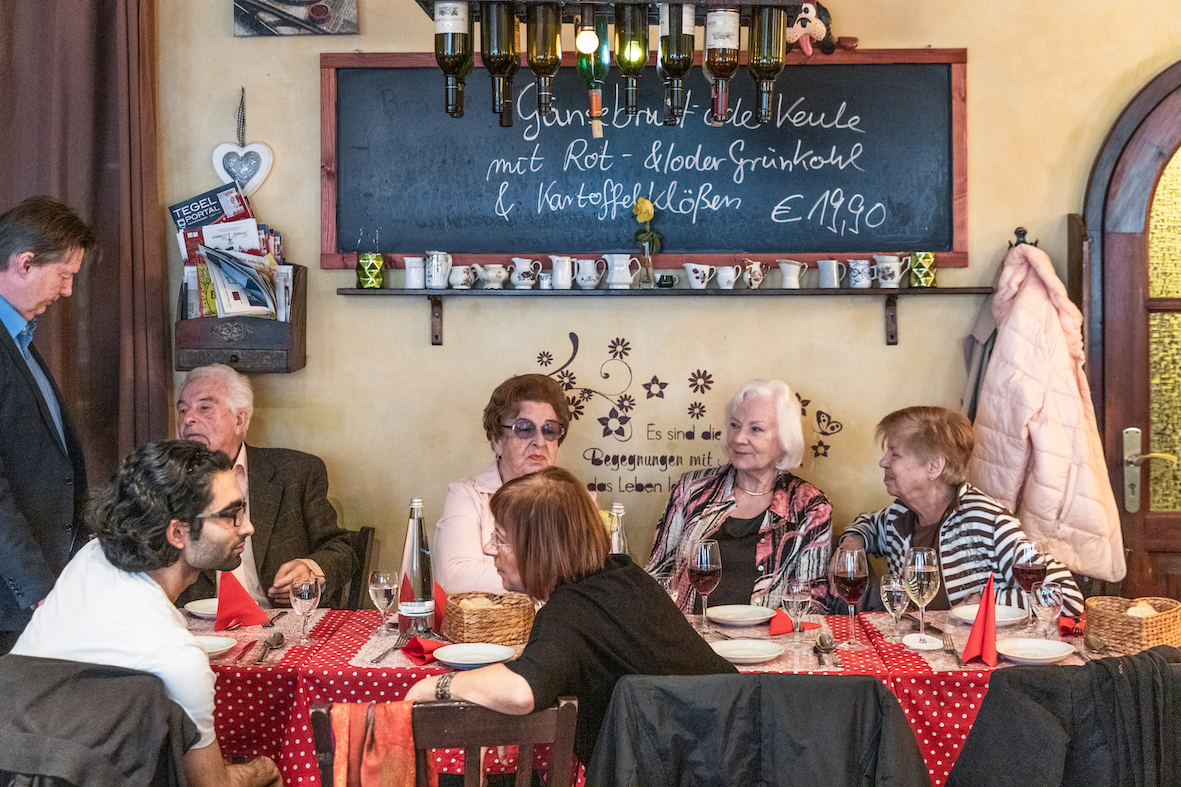 © Freunde alter Menschen e.V.
The association points out that these images are from before the Corona pandemic. In all contacts the legal regulations are respected.
"Today, the most precious thing you can give a person is time.
Nobody had time for me. For the last two years I have been getting regular visitors.
I am glad that the Friends of the Elderly exist."
Helga, 87 years