Protection for abandoned animals
in Sardinia
Today we would like to introduce you to a committed project. It's about the L.I.D.A. in Italy. It is an animal shelter, which at the same time fulfills the functions of a refuge for medical emergencies as well as an animal care home. Dogs and cats are taken in, cared for and medically treated in an often critical condition because neglected, injured and sick animals often need life-saving measures. All of this is made possible by Ms. Cosetta Prontu, the head of the L.I.D.A, who invests all her love and energy in this facility.
The TAO Foundation appreciates the performance of the animal shelter in Sardinia and supports the animal welfare organization financially in order to give the stray cats and dogs the chance of a healthy and fulfilling life at the L.I.D.A..
Website
L.I.D.A Lega Italiana dei Diritti dell'Animale Sez. Olbia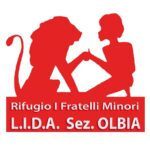 "We see our animals as sentient beings who deserve our respect like every creature on earth. That is the reason why every adoption with us is made with heart and mind. Every placement is checked and friendly relationships are maintained with the adopters, many of which last for years. In our shelter, the animals are not numbers, but parts of our hearts. If we are so big today and known all over Italy and even abroad, it has to do with the fact that we work very consciously and seriously. The L.I.D.A di Olbia is an animal welfare organization that has been pursuing the goal of sterilizing as many dogs and cats as possible to put an end to the problem of strays in our area for 20 years. We try to inform the population about the importance of sterilization to contain the flood of puppies in order to prevent the abandonment of unwanted animals."
Cosette Prontu